Bharwan Karela - North Indian Style
Karelas
are very diabetes-friendly, containing a high plant insulin dose that acts like human insulin in the body and help control blood sugar levels.
Main Ingredients
4 medium sized bitter gourds (karela)
salt to taste
1/2 tsp mustard (rai / sarson) oil
1/4 tsp cumin seeds (jeera)
1/4 tsp fennel seeds (saunf)
1/2 cup raw onion paste
1/4 cup grated tomatoes
1/2 tsp grated ginger (adrak)
1 tsp green chilli paste
1/2 tsp turmeric powder (haldi)
1/4 tsp dried mango powder (amchur)
1/4 tsp garam masala
1/4 cup chopped coriander (dhania)
oil for deep-frying
Method
Peel the bitter gourd and keep the peel aside.Cut the edge (stem side)
Slit each bitter gourd lengthwise, using a sharp knife. Scoop out the insides carefully creating a
hollow in the centre. Apply a little salt to the inside and outside of the bitter gourd and keep aside for 10 to 15 minutes.
Heat the mustard oil in a non-stick pan, add the cumin seeds and fennel seeds.
When they crackle, add the onion paste and sauté till it turns translucent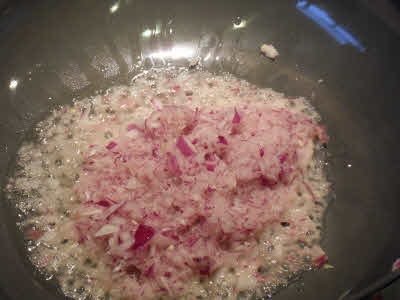 Add ginger, green chilli paste, turmeric powder, dry mango powder, punjabi garam masala,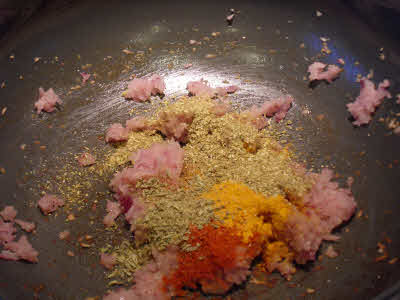 Add the tomatoes,
salt and coriander and mix well.
Sauté till the mixture leaves oil and keep aside to cool.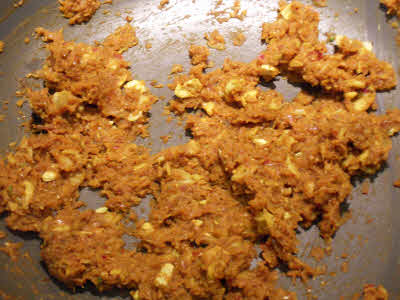 Drain the water from the bitter gourd and pat dry.
Fill the prepared mixture into the bitter gourd and tie with a thread.
Tie the Stuffed Karela as shown below
Heat the oil in a kadhai on a medium flame and deep-fry the stuffed bitter gourds till they turn golden
brown from all the sides. Serve hot.
Karela Fry/Kakara Kaya Fry/Bharwan Karela (Andhra -South India Style)
Karelas
are very diabetes-friendly, containing a high plant insulin dose that acts like human insulin in the body and help control blood sugar levels.
Ingredients:
Kakarakaya/ karela/ bitter gourd – 6
Garlic -2 cloves
Cumin seeds- 3/4 tsp
Curry leaves- handful
Red chillies- 4
Red chilli powder - 1 Tsp
Gram flour- 4- tbsp
Onion- 1 medium
Amchur powder- 1 tsp(optional)
ajwain (carrom seeds) seeds- 2 tbsp( dry roasted and powdered) (vamu,voma in telugu)
Wash karela (kakarakaya )and scrape the outer part a little. Do not scrape too much.
Cut it from top to bottom on one side.
Take out all the seeds.
Finely chop those inside parts(seeds) of kakarakaya and put it to a side.
boil water and Add salt
Add the karela(kakarakaya in telugu) to boiling water and and boil for 3 minutes
Now Drain Karela from water
Dry roast red chillies, cumin seeds, Chana dal ,curry leaves.
Once cooled down blend all these by adding garlic and put this mixture to a side.
pour oil in a pan, add very finely chopped onion and
Ingredients
mixture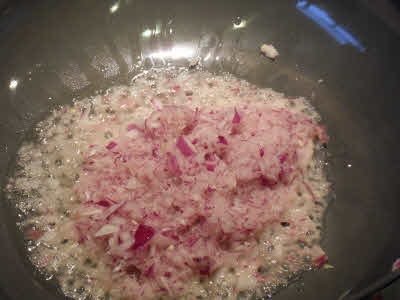 Fry this till they turn golden brown and add gram flour. Mix it well and add amchur powder and add in the blended mixture, carrom seed powder.,Red chilli powder Check if salt and spice are enough, if not add required. Switch off the flame.
Let this mixture cool down a bit and stuff it in all Karelas ( kakarakayas)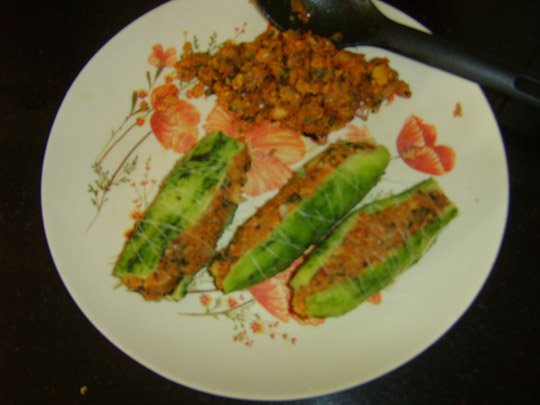 .
Slowly place them into a pan conating oil
shallow fry in a little oil turning those on all sides until fried well.
The lid should be closed all the time.
At the end add the left over stuffing if any.
Serve hot and for sure your family members will love this.