Chilli Panner
Main Ingradients
3/4 cup paneer (cottage cheese) , cut into 12 mm.
( 1/2") thick strips
oil for deep-frying
For The Batter
1/4 cup cornflour
1/4 cup plain flour (maida)
1 tsp soy sauce
pinch of baking powder
salt to taste
1/2 spoon gingerpaste(optional)
1 tspoon chopped garlic(optional)
Other Ingredients
1 tsp grated ginger (adrak)
2 tsp garlic (lehsun) , chopped
2 tsp chopped celery
1/4 cup chopped spring onions
2 to 3 green chillies , cut into 25 mm. (1") pieces
1/4 cup capsicum , sliced
1 tsp soy sauce
1 tsp sugar
1 tbsp cornflour mixed with 3 tablespoons water
1 tsp oil
salt to taste
For The Garnish
1/2 cup spring onion greens , chopped
Method
Combine all the ingredients for the batter in a bowl and make a smooth batter by adding approximately ¼ cup of water.
Coat the paneer pieces with the batter
deep fry in hot oil over a high flame till the paneer is golden brown.
Drain on absorbent paper and keep aside.
How to proceed
Heat the oil and add the ginger, garlic, celery, spring onion whites and green chillies and sauté over a high flame for 1 to 2 minutes.
Add the capsicum and sauté for a few more seconds.
Add the soya sauce, sugar, cornflour paste and salt and allow it to come to a boil.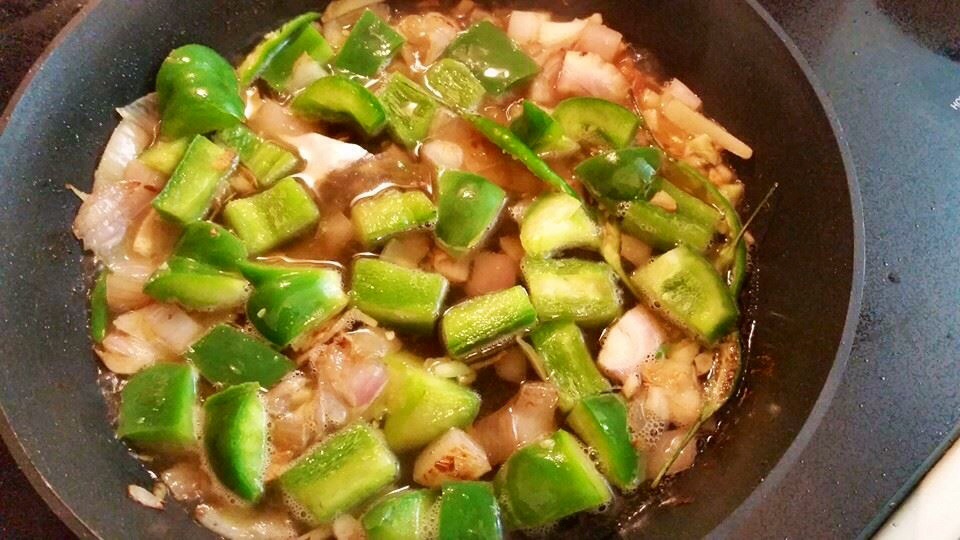 Toss in the fried paneer and mix well.
Serve immediately, garnished with the spring onion greens