Pizza Base
There are many requests that Chef Please post recipe for Pizza base as my kids love this ,
So iam posting simple and easy recipe,because cooking is fun and sharing fun
Ingradients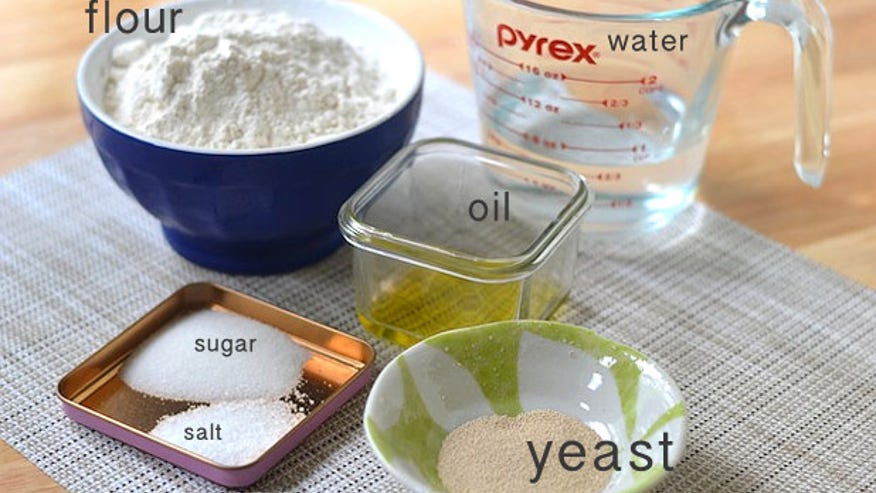 1)375 ml Water (about 2 and 1/2 cups warm water
2)2 Tea spoons (7 G/1 Sachet) dried yeast
3)Pinch of Caster Sugar
4)600 grams of all purpose flour(maida)
5)1 tea spoon Salt
6)60 ml(1/4 cup) any edible oil plus extra for brushing
7)Salt to taste
8)oregano (optional)
Method
Take a wide bowl
Add Allpurpose flour to the bowl,Add Salt mix well and make well in the centre ,Set aside
Combine the water, yeast and sugar in a small bowl. Set aside for 5 minutes or until foamy
Add the yeast mixture and oil to the allpurpose flour and salt combine
Use a round-bladed knife in a cutting motion to mix until the mixture is combined.
Use your hands to bring the dough together in the bowl.
Brush a bowl lightly with oil.
Turn the dough onto a lightly floured surface and knead for 10 minutes or until smooth and elastic.
Place in the prepared bowl and turn to coat in oil.
Cover with plastic wrap and set aside in a warm, draught-free place to rise for 30 minutes or until dough doubles in size.
Making of Pizza base
Press the dough lightly to remove the air.
Divide the dough into 4 equal parts.
Make these portions into round balls using your greased hands
Roll each portion into a circle of 250 mm. (10") diameter and 6 mm. (1/4") thickness.
Prick each circle 4 to 5 times with dough perforator,if you dont find this you can use a fork.
Bake at 150ºc for about 5 to 7 minutes.
Note :
you can use your creative mind for topping the pizza base with your favourite toppings :-)
Alternatively Pizza topping sauce is available in market,you can Add Cheese and chopped vegetables for topping
Dry Yeast can be found in any backery item stores
I think you have enjoyed in learning another dish from your recipes kitchen,
Please suggest my blog to your friends so that others too benefit
Regards
Chef Mohan