Tamatar Arhar dal shorba
this recipe features a medley of flavours that your taste-buds will delightedly dive into! what is
more, it is also convenient to make as you can make the masala beforehand. Plus, the masala is very
versatile, and can be added to dals and subzis too. Not to forget the health angle – tomatoes are rich
in folic acid and vitamin c while toovar dal, though just added in a small quantity to impart thickness
to the soup, adds to the nutritive value and also makes the soup wholesome and filling! relish it hot
with lots of coriander.
Main Ingredients
For The Masala
1 tsp coriander (dhania) seeds
2 whole dry kashmiri red chillies , broken into pieces
3 to 4 peppercorns (kalimirch)
1 tsp masoor dal (split red lentil) (split red lentils)
1/2 tsp chana dal (split bengal gram)
a pinch cumin seeds (jeera)
4 to 6 curry leaves (kadi patta)
Other Ingredients
2 tsp oil
1/2 tsp cumin seeds (jeera)
7 to 8 curry leaves (kadi patta)
4 tomatoes , blanched and puréed
1/4 cup cooked toovar (arhar) dal , whisked
1/2 tsp chilli powder
salt to taste
1 tsp lemon juice
1 tbsp chopped coriander (dhania)
Method
PREPARATION
Pre - Cook Toor Dal (Arhar Dal) Lentils and Keep aside
For the masala
Heat a small non-stick pan, add all the ingredients and dry roast on a medium flame for 3 to 4 minutes. Keep aside.
When cool blend in a mixer to a fine powder. Keep aside.
How to cook
Heat the oil in a deep non-stick pan and add the cumin seeds and curry leaves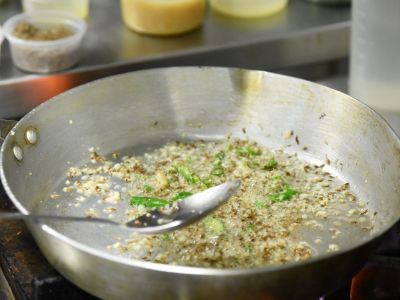 When the seeds crackle, add the tomato purée, 1 1/2 cups of water, Pre coked toovar dal, chilli
powder, prepared masala and salt; mix well and bring to a boil. add butter or cream (optional) Slit Chillies
Add chopped Corriander leaves
Add the lemon juice and mix well.
Serve hot garnished with coriander.